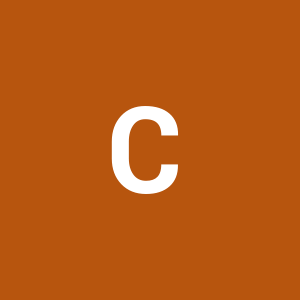 Credit Team Manager
Neuvoo
Descripción:
Cargill provides food, agriculture, financial and industrial products and services to the world. Together with farmers, customers, governments and communities, we help people thrive by applying our insights and over 150 years of experience. We have 160,000 employees in 70 countries who are committed to feeding the world in a responsible way, reducing environmental impact and improving the communities where we live and work.
Description
Position Purpose & Summary
Briefly explain the general purpose of the position.Cargill Business Services (CBS) is a multi-function center of Cargill Inc, one of the world's biggest privately held organizations that clocked revenues of $120+ billion. The center provides high-quality, efficient back-end services across IT, HR, Finance, Transport & Logistics, Strategic Sourcing& Procurement and Trade Execution with 5,500 employees. Please visit www.cargill.com for more details.CBS is a global organization that envisages the accelerated use of shared services. Its purpose is to bring a smarter, more efficient approach to how we provide shared services to Cargill. That way business units and functions can focus on what they do best. These services are delivered in 6 Centers based in Bangalore (India), Sofia (Bulgaria), Nanjing (China), San Jose (Costa Rica), Uberlandia (Brazil) and Rosario (Argentina).This role is responsible for the entire credit granting process, including the consistent application of a credit policy, periodic credit reviews of existing customers, and the assessment of the creditworthiness of potential customers, with the goal of optimizing the mix of company sales and bad debt losses.This role will report to the Credit Senior Team Manager in the center..
Principal Accountabilities
Manage Operational performance 60%•Directly Manage an operation[CTC] team depending on scope and complexity•Ensure smooth migrations identify potential process risks, establish mitigation/control plans, and monitor the impact.•Monitor operations performance on agreed upon SLAs and key metrics. Advise on appropriate action plans where needed via consistent processes•Focus on driving quality with a view towards robust performance management, stakeholder feedback and active metrics management.•Drive towards the agreed efficiency targets through defined processes•Lead through transitions and increase organizational performance – driving and embedding many competing initiativesPeople Management 20%•Build and lead an engaged, high performing team and foster an inclusive environment.•Accountable for performance management, talent development and succession planning•Provide coaching/mentoring and train employees on Cargill's Leadership Model (CLM) behaviors and safety.•Coordinate activities of team members engaged in processes and sub-processes to deliver on the Credit-To-Cash function.Stakeholder Management 10%•Build & manage robust credible business relationships with key partners and stakeholders with a focus process maturity•Work closely with all stakeholders in the one A&F organization to drive the Process strategy•Monitor and communicate Finance operational results in a timely and effective manner through the monthly performance dashboard.•Clearly communicate business valueDrive Process Improvement Strategy 10%•Build a culture of continuous improvement and operations excellence.•Partner and align with the GPO process strategy by closely working with the [CTC] GPM and Regional PI Lead.•Provide active input to the Opportunity Heatmap•Drive the defined process initiatives for your center•Work closely with all improvement resources (Continuous Improvement, Process Improvement & Process Org.)
Qualifications
Minimum Required Qualifications
•Bachelor´s degree in Business Administration, Finance, Accounting.•5 years of experience managing stakeholders in regions with extensive experience working in a diversified industry environment.•5 years of experience managing people (15+) across the full spectrum of Finance and Accounting with a strong bent towards Credit to Cash•3 - 5+ years of experience in Credit to cash processes, more focused on Credit Risk Management and Order Hold & Release.•Proficient English level B2+.•Intermediate Excel level. •Excellent analytical skills.
Preferred Qualifications
•Experience in Shared Services Center.•1+ years of experience in FP&A positions.•Experience in North America and Latam Regions.
Job
Operations
26/06/2020
Ofertas relacionadas
Cargill provides food, agriculture, financial and industrial products and services to the world. Together with farmers,...

Cargill - San Antonio de Belén, Provincia de Heredia - Neuvoo

Cargill provides food, agriculture, financial and industrial products and services to the world. Together with farmers,...

Cargill - San Antonio de Belén, Provincia de Heredia - Neuvoo